New Sports Equipment – Fearas Spóirt Nua
The school has invested a lot of money in new sports equipment; badminton nets, rackets and shuttlecocks, volleyballs, basketballs, footballs, skipping ropes and hula hoops. We are delighted to see all students playing with all the new equipment and storing it away safely after lunch. Hats off to Siún, Eilis, Kate and Amy who are doing a fantastic job of managing the equipment before and after every break. Míle buíochas Cailíní!
The school yard is divided at each break whereby there is no mixing of children with another classroom.
New Promotional Flyer, Expression of Interest Forms & New Website
Please share this flyer with anyone you know, who may have children of school-going age.
Thank you all in advance for your help. Míle Buíochas.
Peter Laffey, of "Footprint Web Design" has done trojan work designing our new website. He has spent countless hours, recording and editing footage taken here, with our staff and students. The best part of our work with Peter was that we could show the students that there are jobs in the "real world". where having Irish is a magnificent bonus. Learning Irish is going to open doors for all our students in future. Some might say it is like having a key to a whole other world, at their disposal. Go raibh míle maith agat Peter as ucht ár suíomh álainn nua.
Also, if you have time to browse our new site you will hear a few extremely kind and generous words from two of our parents ; Mary Thornton and Matthew Boardwell. We were humbled by your lovely sentiments. Ó bhun ár gcroíthe, míle míle buíochas.
Christmas Fair / Margadh Nollag
Our school choir will be performing their Christmas carols at the Farmers Market in Manorhamilton, on Friday 17th December, at 12pm, ably accompanied by Matthew, Daidí Harmony ar an ngiotár. Please share ou Promotional Poster, with artwork by Lilly Maye (Rang 5) Be sure to spread the word. We will also be singing in the Market Square on Tuesday 22nd December at 12pm. This may suit people better if you are wary of crowds or would like to have a bit more socially distant space to watch.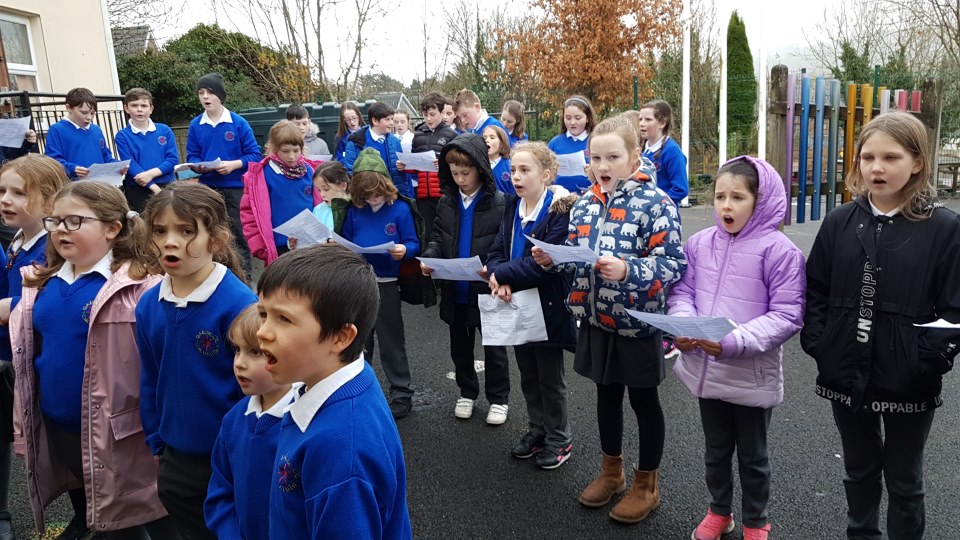 Science Week – Seachtain Eolaíochta
For Science Week we took a stroll around town and noticed a few important things: the much anticipated first electric car charging spot in Manorhamilton, as part of our study on soundwaves, we could feel echoes reverberating in the new Handball alley, and we enjoyed playing with our shadows along the way, blocking the light from the sun which travels in straight lines. We learnt that our bodies obscure the light and the light that travels past our bodies makes the outline of our shadows.
We had great fun experimenting with magnetism, colours, flotation and forces through play during Science Week! As the saying goes, Science is like magic only it's real!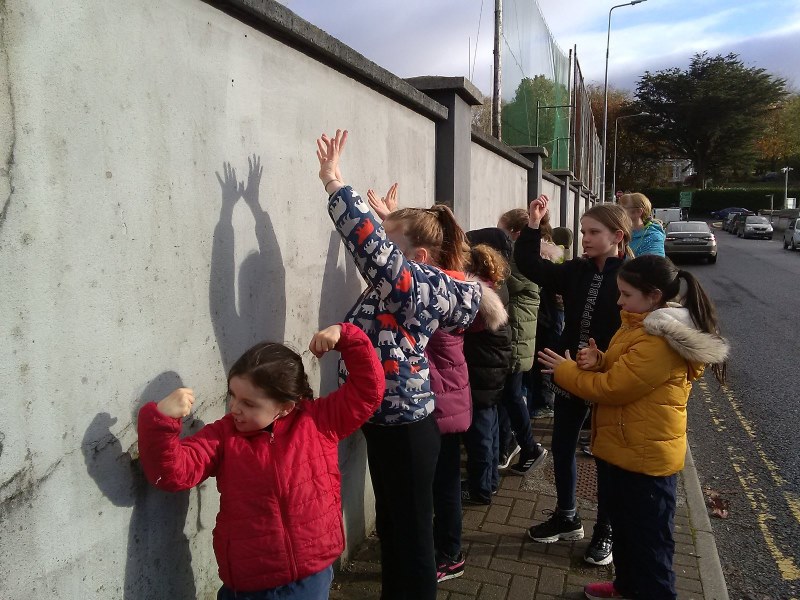 How To Catch a Star by Branar Theatre Company
The Junior Classes were delighted to be included in the online showing of How To Catch a Star by Branar Theatre Company, in association with Town Hall Theatre. This is a story about a boy who always dreamt about having a star as a friend and was written by Oliver Jeffers. We loved this production by Branar. And the best bit was, they made all the resources available to us in Irish. You can find all the worksheets on their website here. Many thanks to Carrick- On-Shannon Education Centre for making this available to our school.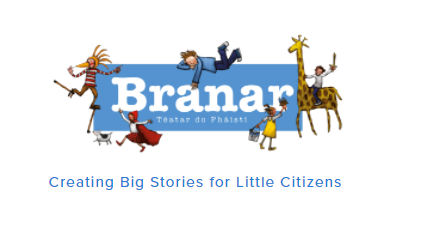 Futsal le Damon Kearney ón FAI
Damon Kearney from Leitrim FAI re-visited the school on Wednesday 24th November. He initially conducted a blitz with all class grouping in early October. The classes subsequently participated in a number of Futsal sessions through the PE curriculum. So Damon returned to analyse the massive skill improvement. He was delighted with the progress on display from the very young, right through the ages up to the professional sixth class children. RONALDO LOOK OUT!!!!!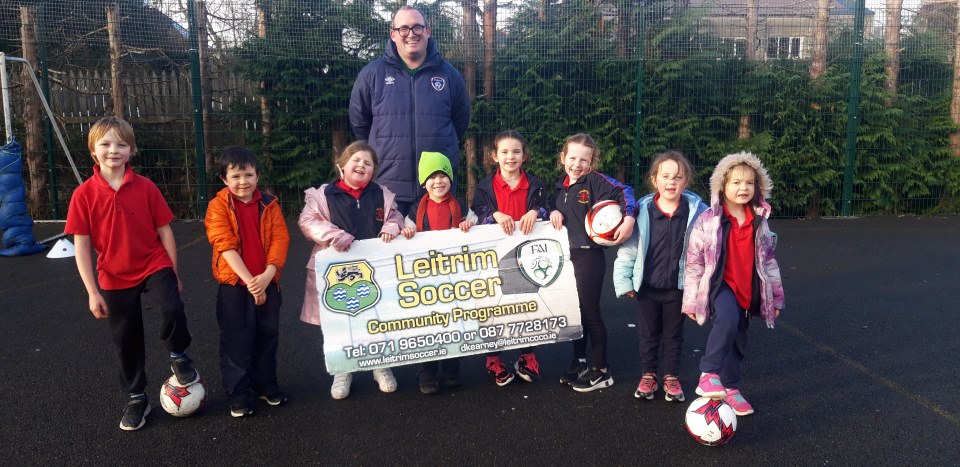 Hannah Nic Gabhann ar ais ar thaithí oibre
We are in a privileged position in our little school to maintain close ties with all our past pupils. We are proud to say that we have past pupils, attending a wide range of second level schools ; St. Clare's Comprehensive, Lough Allen, Ursuline, Summerhill, Grammar, Mercy and Finn Valley College and also in Third Level Colleges and Universities all over Ireland, with our first past pupil to brave the Polish University system this year. All our students are doing exceptionally well in their second and third level educations. From feedback we hear that they are thriving in all areas; not simply in languages but in sports such as rugby and chess, sciences, history, the electrician trade, psychology, engineering, nursing, design, childcare, music (Grooveline members held their first gigs in our school at lunchtimes before they were Grooveline) , the Arts and none less than Veterinary Science to name but a few. So what a joy it was to have Hannah Nic Gabhann back with us this week. Hannah began in 2010. She told us in no uncertain terms that all our past pupils are excelling in Irish in the Comprehensive school and in her words "being fluent in Irish helped me learn Spanish easily".
Hannah and a fellow past pupil of ours Lasairíona Scarff , and a past pupil of Leckaun N.S. Ellie McMorrow, are currently designing a Junk Couture dress under the theme of "Queen Bee". Watch this space for updates as we have asked Hannah to send us a photo when she is finished her creation. We are certain she will do fantastic in the competition and, who knows, if her team wins, we will welcome them back with their award hopefully.
Guímid gach rath oraibh Hannah! Agus míle buíochas as do chabhair an tseachtain seo.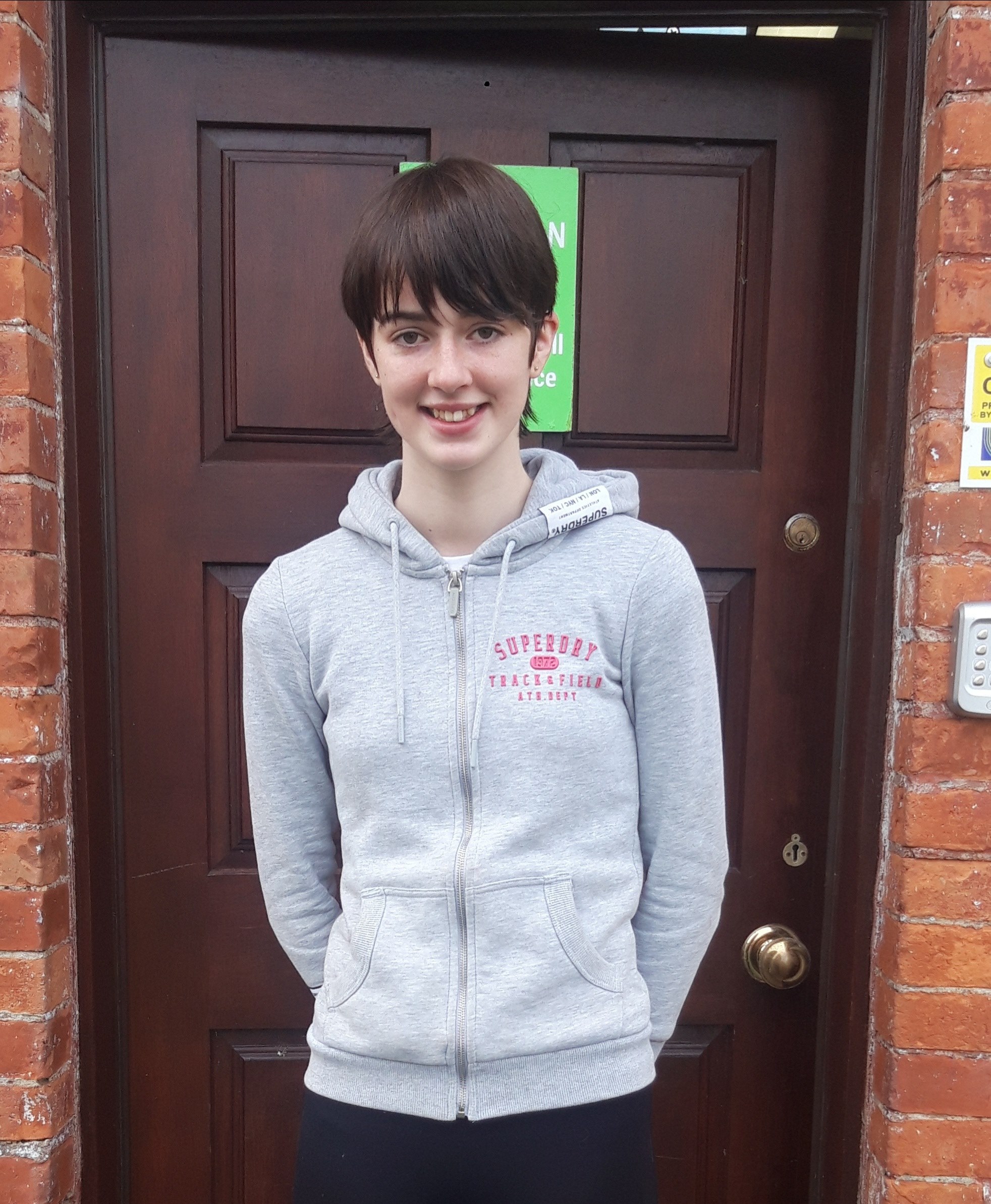 Christmas Cards for Schools
The children in all classes participated in the Christmas Cards for Schools Project where they designed their own cards! Their designs were recreated into actual Christmas cards that they can give to family and friends. Not only is this a wonderful project for the children to be partaking in but it is also a way for our school to raise much needed funds. Thank you to all our parents who bought cards and supported our school in this project.
Aitheantas ó STOP North West
Rosa Corr sent us a certificate of participation for the €133 raised by our school communityy for STOP North West. Thug Rosa (Mamaí Arthur agus Poppy) teastas dúinn as ucht an €133 a saothraíodh don charthanacht STOP NorthWest. Thank you all for supporting this worthy cause.
We are now implementing a programme in our school called "Mind Me , Mind You" , which is an excellent health and wellbeing programme, devised and co-ordinated by the Board of "Cycle Against Suicide".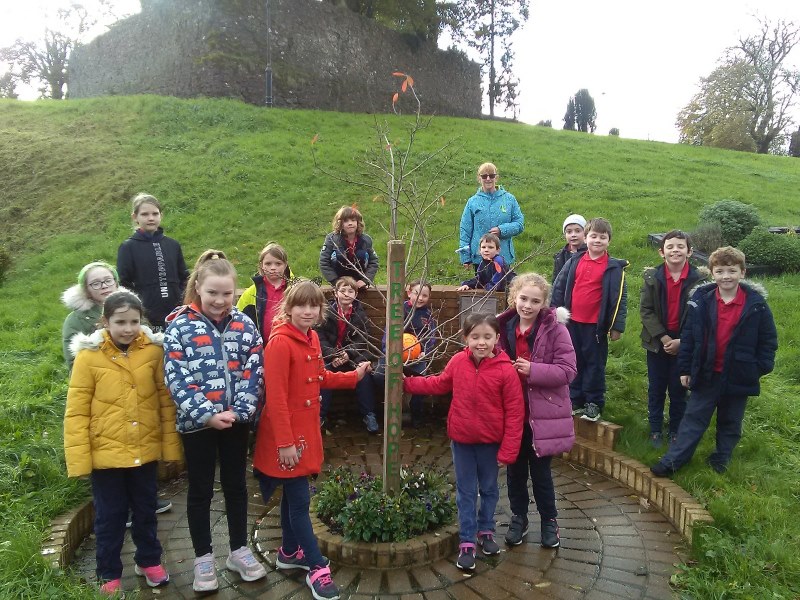 TTRS Typing Grant
Leitrim County Council has granted our school five free licences for a touch typing reading spelling program. Each of these programs is valued at €110. Míle Buíochas to our County Council for this generous and valuable support.
Follow this link for more information.