Spring Cleaning – Our Streets
On Wednesday 16th March Mick Lonican gave us a workshop on Tidy Towns and we did a litter pick around the streets of Manorhamilton. All our students wanted to help make Manorhamilton look as beautiful as possible for St. Patrick's Day. Obair Iontach gach duine!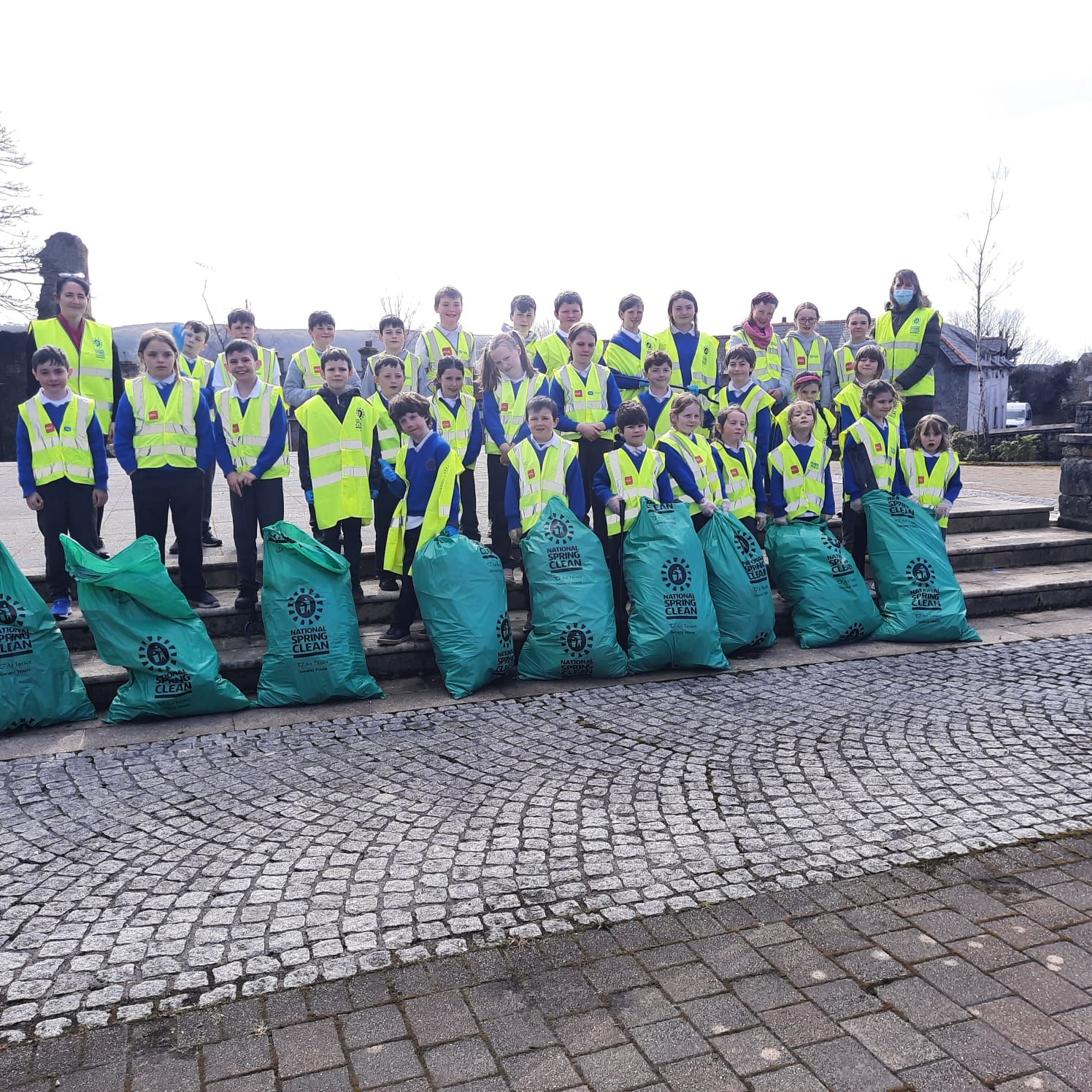 PEACE IV
We are extremely busy with rehearsals every Wednesday for our joint performance with our partner schools in Belleek. We are rehearsing via Zoom and will be performing on June 8th. We hope as many parents as possible will try and join us.
Our junior classes are performing a medley from three musicals –
The Little Mermaid, Pinocchio and Maya the Bee.
Our senior classes are performing a medley from another three musicals –
Grease, Annie and The Sound of Music.
We are privileged to be working with an excellent drama teacher named Siobhán O Brien and an equally talented and experienced vocals and singing teacher Catherine Leonard. We will also be partnering with a choreographer and a set designer . This is a huge opportunity for us and we are delighted to have such quality teachers working with us on this performance. The teachers have noted how talented the Gaelscoil children are- they were astounded at both their singing and their drama skills. Wait until they see us DANCE!!!!!!
Fáilte roimh McAngel and Praise Ogubi!
Welcome to our new students from Canada. We are delighted to offer McAngel and Praise a massive Céad Míle Fáilte to our school.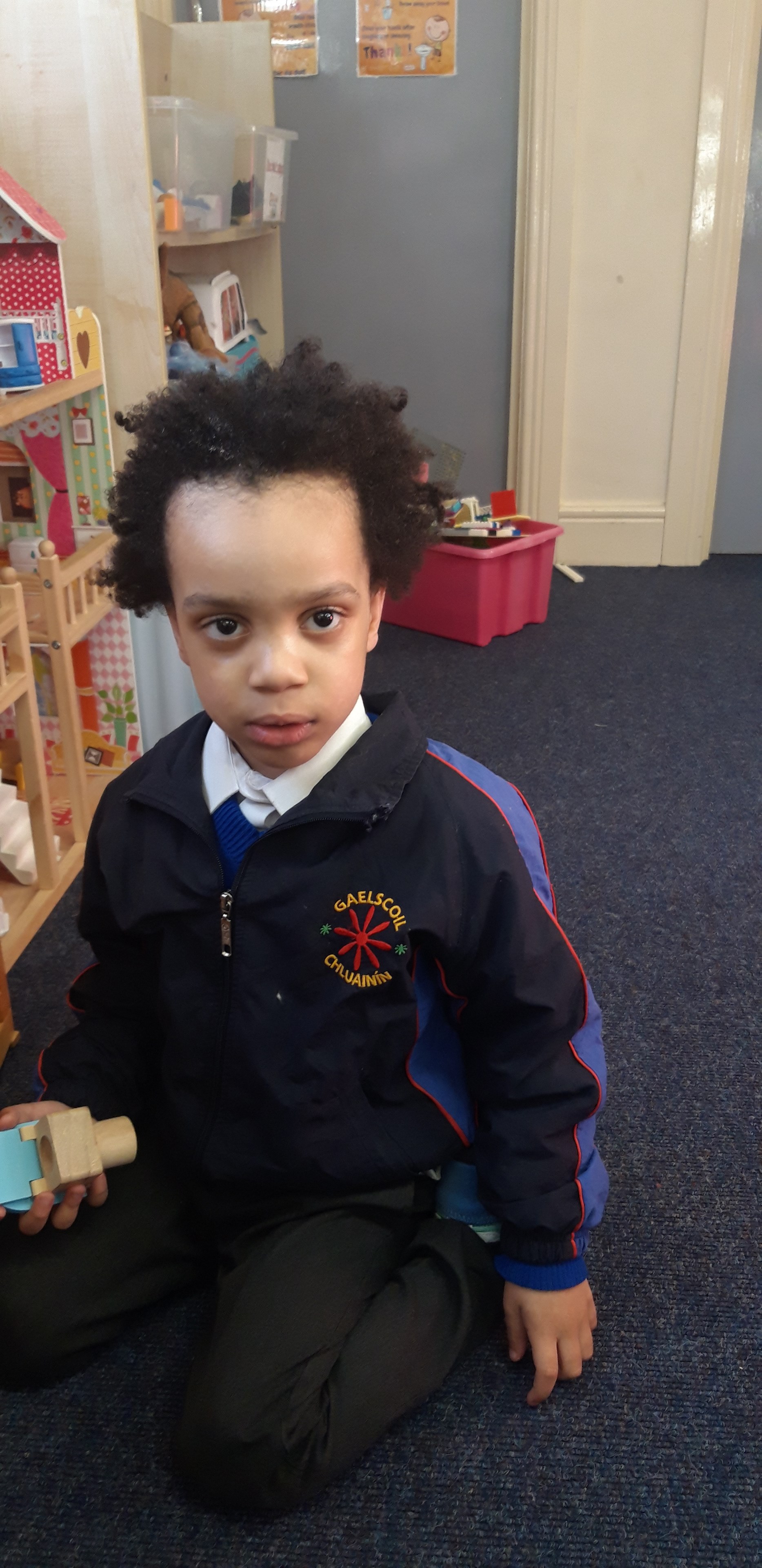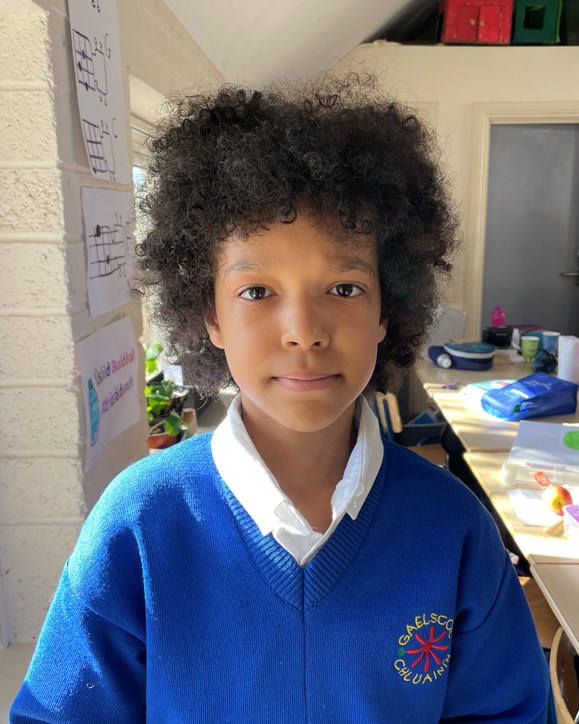 Lá na Máithreacha
We hope all our mothers enjoyed their special day on Sunday 27th March. You are all very important to us here in the school each and every day not just on Mother's Day. Thank you for all you do! Guímid gach deá ghuí oraibh gach lá!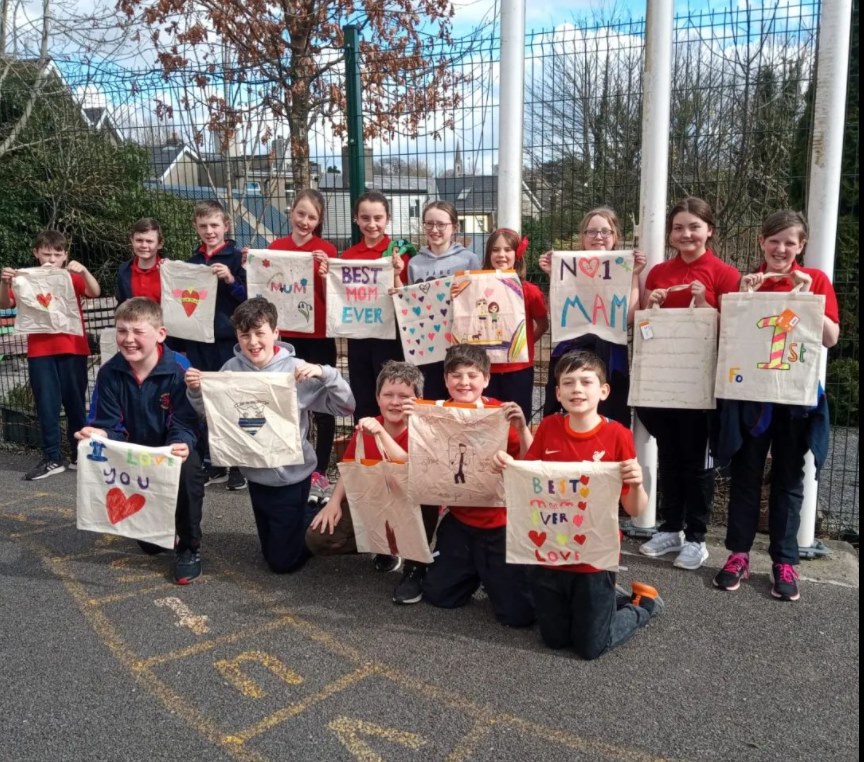 Regular visits to Manorhamilton Library
Thanks to Martina in the library for being so welcoming to us on our visits. We are all getting to know the ins and outs of the library and many more students have joined up as members. We are really enjoying learning to read in our newly refurbished local library.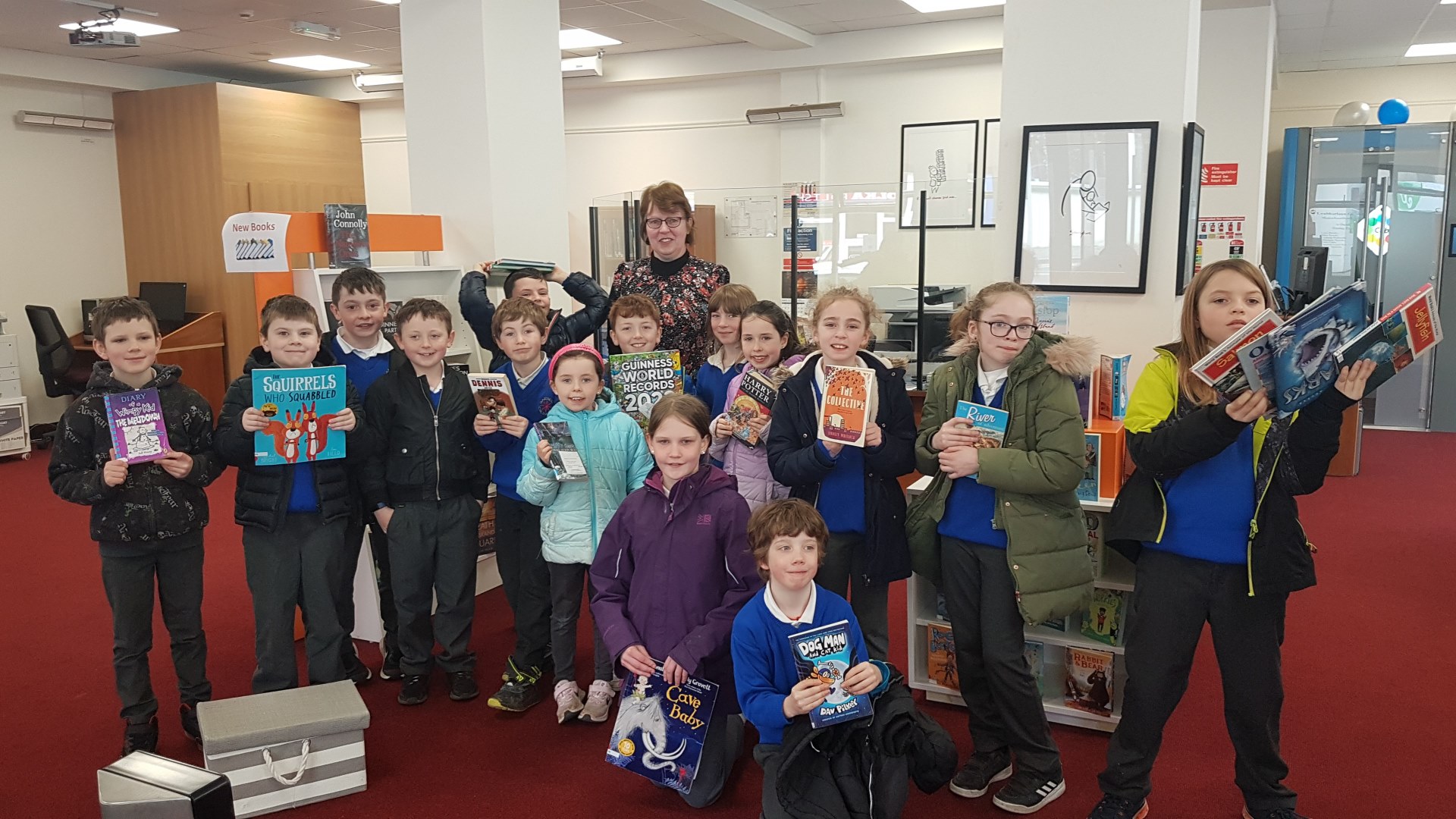 Snámh
Thanks to all the staff (Loretta, Michael, Darragh, Eithne, Wesley, Saoirse and Lauren) at Sligo Regional Sports Complex for the last seven weeks of lessons. Next Tuesday will be our final day at swimming. We hope all families will keep up the practise throughout the year to build on the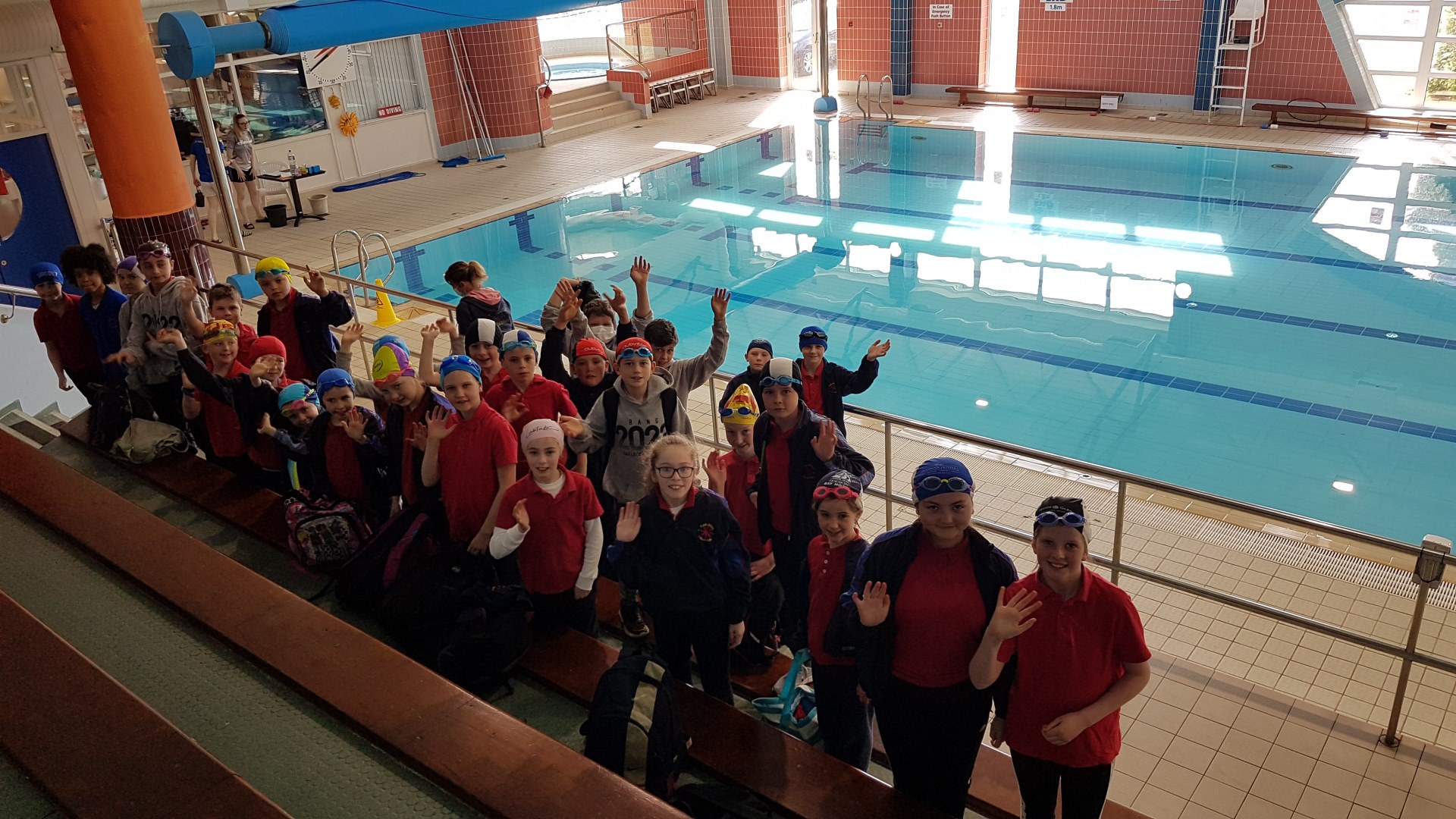 Leadóg – Our Last tennis lesson with
Manorhamilton Tennis Club.
We are blown away by how much progress all students have made at their tennis lessons. We have seen real potential and our wonderful coach Seán has said that he might be able to sqeeze in a few more lessons after Easter. In the meantime and we would urge all parents to consider joining up to Manorhamilton Tennis Club or indeed any of the fantastic sports clubs in the area if not already members. Well done to all!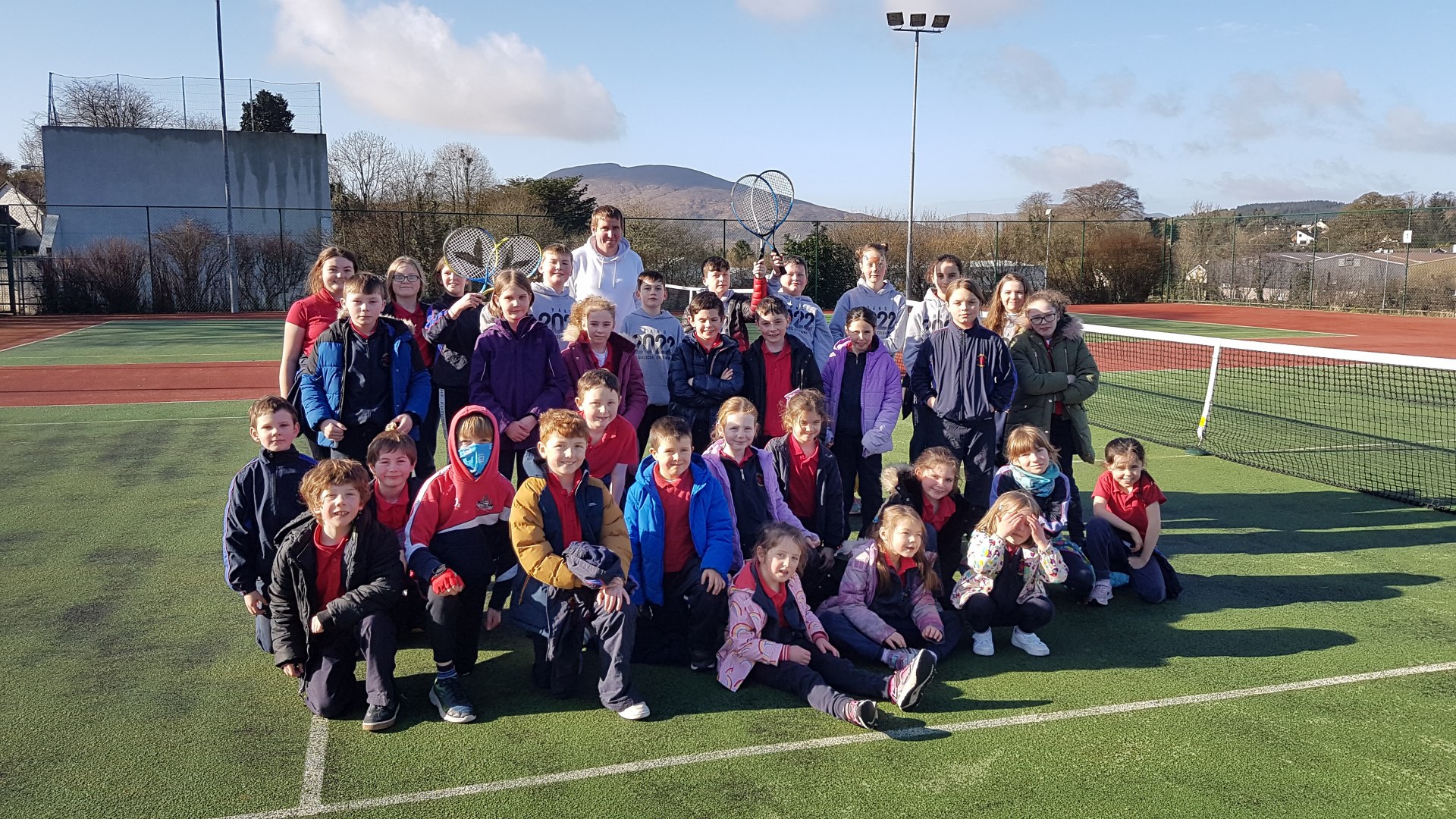 Science Blast Application
Our project has been initially assessed by our Scientist Judge Máiréad Nic Oistín and she is delighted with the work the school has undertaken on methane production from cows. In preparation for our second assessment via Zoom next Monday, we have been advised to visit Manorhamilton Mart and talk to some farmers. We are trying to prove that methane produced by cows is not as bad as the media portrays it and we have found some astonishing evidence that proves our theory. To sum it up, it is apparent after much research that cows are in fact Carbon reservoirs and our best way to reduce carbon emissions is to protect the soil and continue to let our planets livestock to graze as normal. Our experiment as part of the project involved producing the biofuel that would be produced by mimicking the conditions of a cows stomach.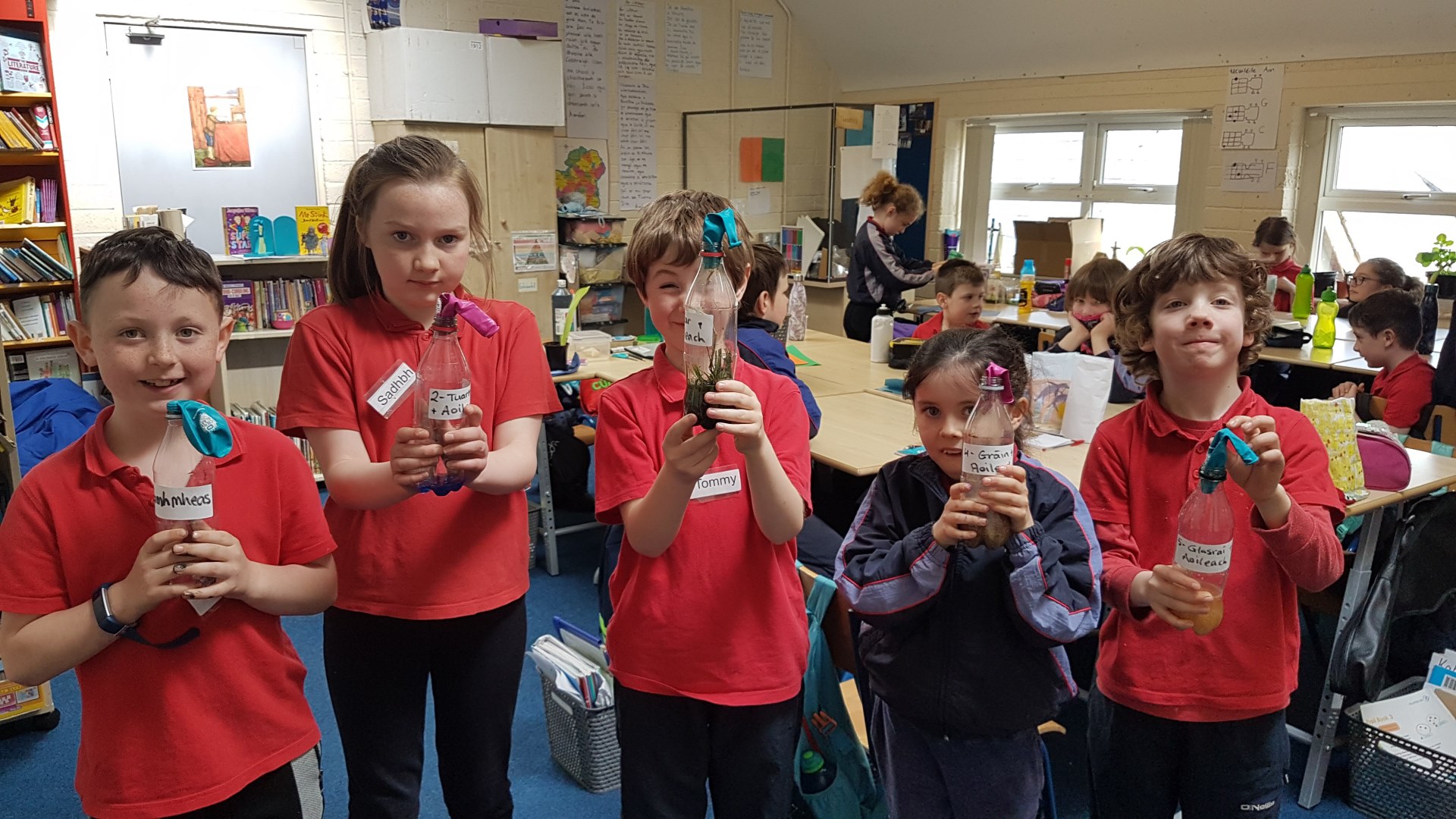 Green Flag Application Virtual Visit
with Patricia Houlahan of Leitrim
County Council.
We are applying for our third green flag this year – The theme is Water. Patricia Holahan from Leitrim County Council gave us our preliminary visit on Thursday 31 March. Our Green school committee did tremendous work showing all we have done to help reduce our water usage in school. Patricia was blown away by all the work the green committee have done; including an interview with Shane Thornton (Daidí Kate) about NW Water Services- a water leakage detection company he runs with Kevin Regan (Daidí Ruarí). We are urging all students to use only reusable drink bottles, to use our compost bin for organic waste, to reduce and recycle wherever possible and to be mindful of water conservation whenever possible. We have reduced the water in each toilet cistern by 1 litre and our next step is to join up with the RNLI for a talk on water safety.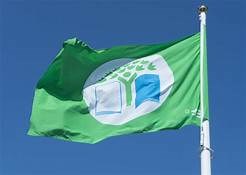 Blue Star
As part of our Blue Star application we have undertaken the first of four quizzes on the EU. The first quiz was history based questions and the upcoming rounds in April will test our knowledge of the geography, cultural and institutions of Europe.